HAI CAFE EVENING COOKING CLASS
1 hour & 15 minute class followed by dinner.
Maximum class size of 10 persons.
Hai Cafe is located in a the centre of Hoi An Ancient Town.
Time:
From 6pm to 8pm
Highlights:
Learn to make Hoi An specialty dishes – including fried spring rolls, grilled fish in banana leaves, & beef salad in a bamboo basket.
Cost:
US$23 p.p. inclusive of a US$1 transaction fee.
Please email us after payment with your preferred dates, and we will send back a full confirmation – info@visithoian.com
* Please consider to add US$2 to support our charity New Borns Vietnam in saving sick babies throughout the country.
For further details visit www.newbornsvietnam.org
All payments are processed by PayPal. Secure online payment via PayPal or credit card.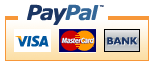 Tour Program:
Our evening class is an interesting and fun way to learn about the local cuisine. Together we prepare 3 dishes before sitting down for dinner to enjoy our efforts.
Your chef will introduce you to the local ingredients, take you through the preparation, and explain the Hoi An style of cooking. Then it is your turn to chop, grate, crush, slice, roll and cook the ingredients into a delicious meal.
Your 5 course dinner also includes 2 additional Hoi An specialties* – White Rose and Fried Wanton. These secret recipes are made by only 1 family in Hoi An, and are included in the meal, but are not part of the cooking class.
Each class has a maximum of 10 persons, runs for 1 hour & 15 minutes and is then followed by dinner.
Recipes are provided at the start of the class.
Recipes:
Spring Rolls Hoi An Style
Fresh prawns and market vegetables wrapped in rice paper & deep fried, served with  soya, sweet chilli & fish sauces.
Hoi An Beef Salad in a Bamboo Basket  
Tender thin strips of beef stir fried in tamarind then tossed with a salad of mint, coriander, green mango & roasted peanuts – served with sesame rice paper.
Grilled Fish in Banana Leaf – local ocean fish stuffed with lemongrass, coriander, garlic, onions, sugar and rum. Fish is wrapped in banana leaves and barbecued for approximately 30 minutes.
* A side dish of morning glory (water spinach) is served with this dish.
White Rose * – shrimp and pork wrapped in steamed rice flour.
Fried Wonton * – wheat flour steamed to produce a wrapping filled with shrimp and pork. Wantons are fried in hot oil and garnished with market vegetables and crushed black pepper.
Vegetarians are provided with replacement ingredients.
Inclusions:
Local English speaking chef.
Welcome drink – local beer or soft drink / water.
Cooking demonstration and dinner.
All recipes and notes.
Note:
Full payment is required at the time of booking.
Children 7 years or older may join the tour – full price.
Children 6 years and younger may join, but cannot do the actual cooking section for safety reasons. No charge.
Children 6 years and younger can order their meal direct from our a la carte menu!
Cooking tour operates everyday of the year.