RED BRIDGE DELUXE TOUR
Maximum class size of 8 people.
Designed for food enthusiasts wanting an in-depth understanding of Vietnamese cuisine. Hands-on cooking from start to finish of 4 famous Vietnamese dishes including 'Beef Noodle Soup (Pho)' & Clay Pot Fish with Dill (Cha Ca).
Time:
From 8am to 3pm
Highlights:
Tour to Tra Que organic herb gardens, purchase ingredients at the local village market, 3 hours of in-depth hands on cooking, lunch, and return trip to
Hoi An by boat.
Cost:
US$59 p.p. inclusive of a US$1 transaction fee.
Please email us after payment with your preferred dates, and we will send back a full confirmation – info@visithoian.com
* Please consider to add US$2 to support our charity New Borns Vietnam in saving sick babies throughout the country.
For further details visit www.newbornsvietnam.org
All payments are processed by PayPal. Secure online payment via PayPal or credit card.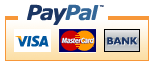 Tour Program:
We start the day (8am) with a welcome drink at Hai Café (98 Nguyen Thai Hoc Street, Hoi An Ancient Town, Tel: 3863210) – our meeting point.
Travel by minivan (10 mins) to Tra Que Organic Village, and walk through the market gardens where local farmers work their fields using the traditional methods of hundreds of years ago – no electrical machinery here. We pick fresh saw-tooth coriander and Vietnamese mint for our cooking lesson later, before trying a special herbal drink at a local home.
To the local village market and with shopping list in hand we purchase a range of local ingredients, including star anise, cardamom, sesame rice paper, water spinach and banana flower.
Arriving at Red Bridge Cooking School we have a chance to freshen up before beginning our class. Working together with our Red Bridge Chef we learn the traditional ways of preparing and cooking Vietnamese food from scratch. Using the freshest ingredients and traditional Vietnamese utensils (still in use today) we cook 4 famous dishes, including the national dish 'Pho'.
After the class we sit down and a chance to savour the dishes we have prepared.
Leisurely cruise (25 minutes) along the Hoi An River back to central Hoi An.
Bring your swimsuit and after the cooking tour has finished relax and enjoy free use of our 20 metre swimming pool.
Recipes:
Beef Noodle Soup (Pho) – includes the making of fresh rice noodles
Clay Pot Fish with Fresh Dill (Cha Ca)
Lemongrass Shrimp grilled in Banana Leaves (Tom Nuong La Chuoi)
Grilled Chicken and Banana Flower Salad (Goi Hoa Chuoi Ga Nuong)
Vegetarians are provided with replacement ingredients.
Inclusions:
Lunch and selected drinks (5 in total).
Guided tour of Tra Que Organic Village with herbal drink at a local home.
Red Bridge recipe booklet.
Boat from Red Bridge Cooking School to central Hoi An.
Free use of the Red Bridge swimming pool (towels & showers provided).
Taxis are available back to town / beach area for around US$3-4 per car.
Note:
Full payment is required at the time of booking.
Children 7 years or older may join the tour – full price.
Children 6 years or less may follow along but for safety reasons no actual cooking – No charge.
Children 6 years and younger can order direct from our a la carte menu!
Cooking tour operates everyday of the year – except for the first 4 days of Tet (Vietnamese) New Year.
Tour is conducted in English.